SDGs
Our Commitment to SDGs
Keihan Hotels & Resorts is engaged in "BIOSTYLE PROJECT" which aims to contribute to achieving SDGs(Sustainable Development Goals).
"BIOSTYLE PROJECT" is Keihan Group's initiative towards achievement of SDGs. It is not just about being bound by rules and enduring. It is an activity aiming at realizing a positive recycle-oriented society, making positive changes to people and earth that is fun, not demanding, and easily adaptable in daily lives, through which we will actualize healthy, beautiful, and high-quality lifestyles.
As a tourist accommodation facility, we will continue our efforts in "BIOSTYLE PROJECT" in order to contribute to SDGs, while assuring safe and secure environment for satisfaction of all our valued guests.
What is BIOSTYLE?
What are SDGs?
It is 'a lifestyle to adopt what are healthy and good, while having fun and being true to yourself.' Keihan Group puts forward this lifestyle and aim at offering products, services and business which contribute to a sustainable society. We believe that these policies are compatible with SDGs and designate "BIOSTYLE" as Keihan's version of SDGs, promoting it in the whole group. To that end, we established five guidelines (5 GOOD) consisting of 'wellness and happiness for health, Minds, Locals, Society and Earth.'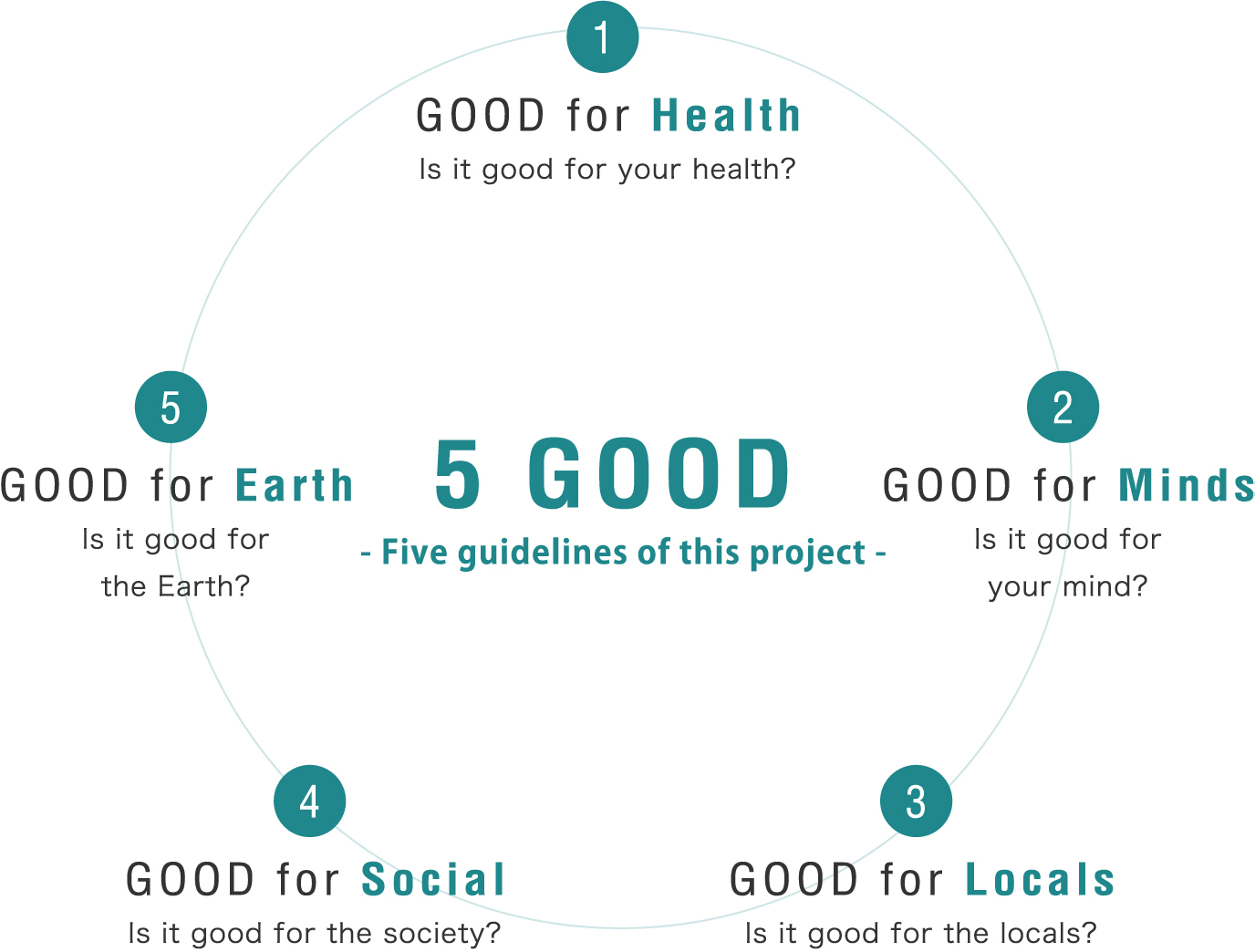 They are global common goals to make a sustainable and better world by 2030.