BANQUET GUIDE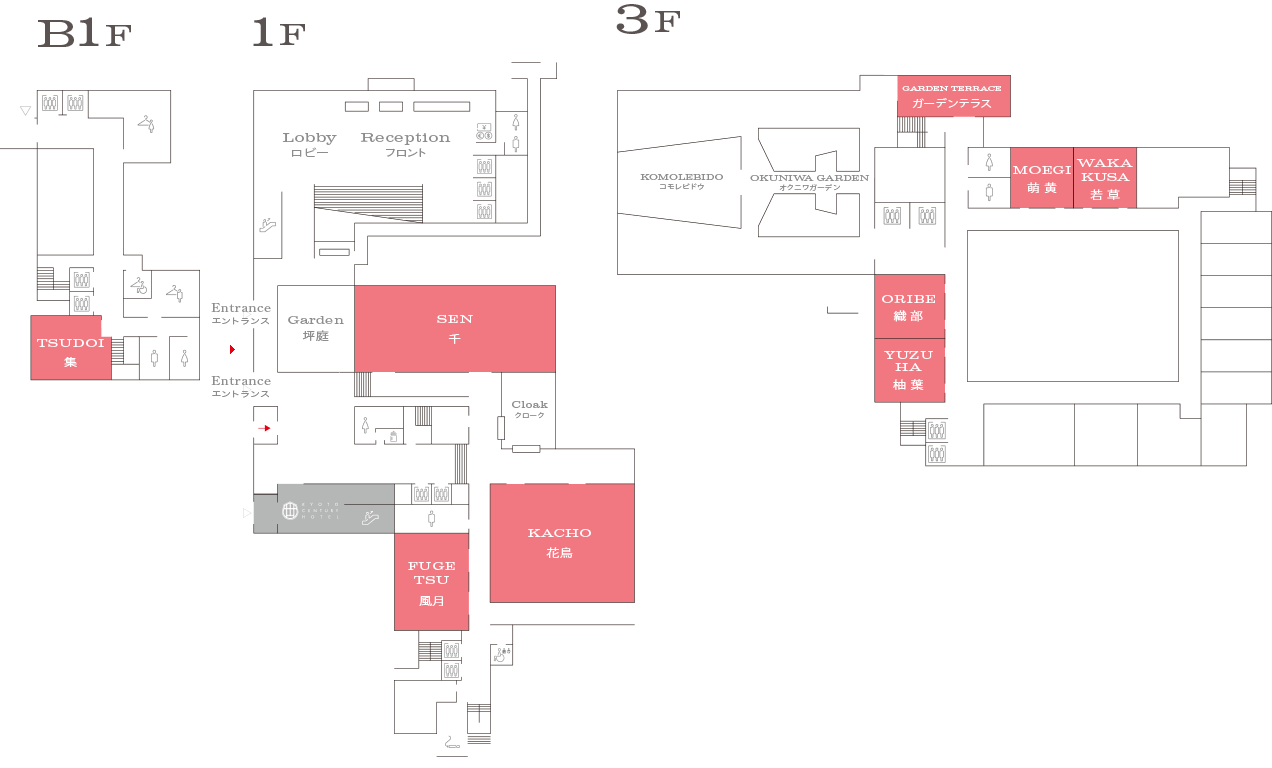 Beyond the shoji screens is a courtyard of changing seasons. The stone paving that leads to the banquet room, Kumiko lattices and other designs of Kyomachiya townhouses offer elegance. We provide banquets with sincere services and meals so that every guest regardless of nationality and age can spend time in fulfilling comfort.
THE BANQUET STUDIO SEN
Capacity ~320 people
All spans 2,975 sq ft
Half span 1,205 sq ft
MAIN BANQUET KACHO
Capacity ~480 people
All spans 4,165 sq ft
Half span 2,045sq ft
EVENT ROOM FUGETSU
Capacity ~100 people
All spans 1,162 sq ft
Half span 548 sq ft
EXPERIENCE ROOMS
Capacity ~40 people
387 sq ft~516 sq ft
Let our space become the life and soul of your event, featuring a live kitchen to bring home the excitement of cooking in real time. A banqueting venue enveloped in the soft light and greenery of the inner courtyard garden.
THE THOUSAND KYOTO'S main banquet room is elaborately designed like the temples and shrines of Kyoto with a white underlying tone. Up to 440 guests may be accommodated, or the room can be split into two spans to suit your party. This room meets requests for large parties, seminars, receptions, exhibitions and more.
Find beautiful gradations created by indirect lighting in this banquet room. The room has been arranged with a calm white and brown theme for ease of use for parties, meetings and receptions.
Five small banquet rooms can be used for a wide variety of purposes from business to parties. These simple, refined rooms provide comfort and convenience and are recommended for small meals, conferences, workshops, meetings and more,
Our dining options configurations are designed to cater to all guests 'needs,wherever they are from,with options including full-course French ,Japanese and Western-style buffets as well as multi-course meals.