Kyoto traditional 'yuzen' kimono dyeing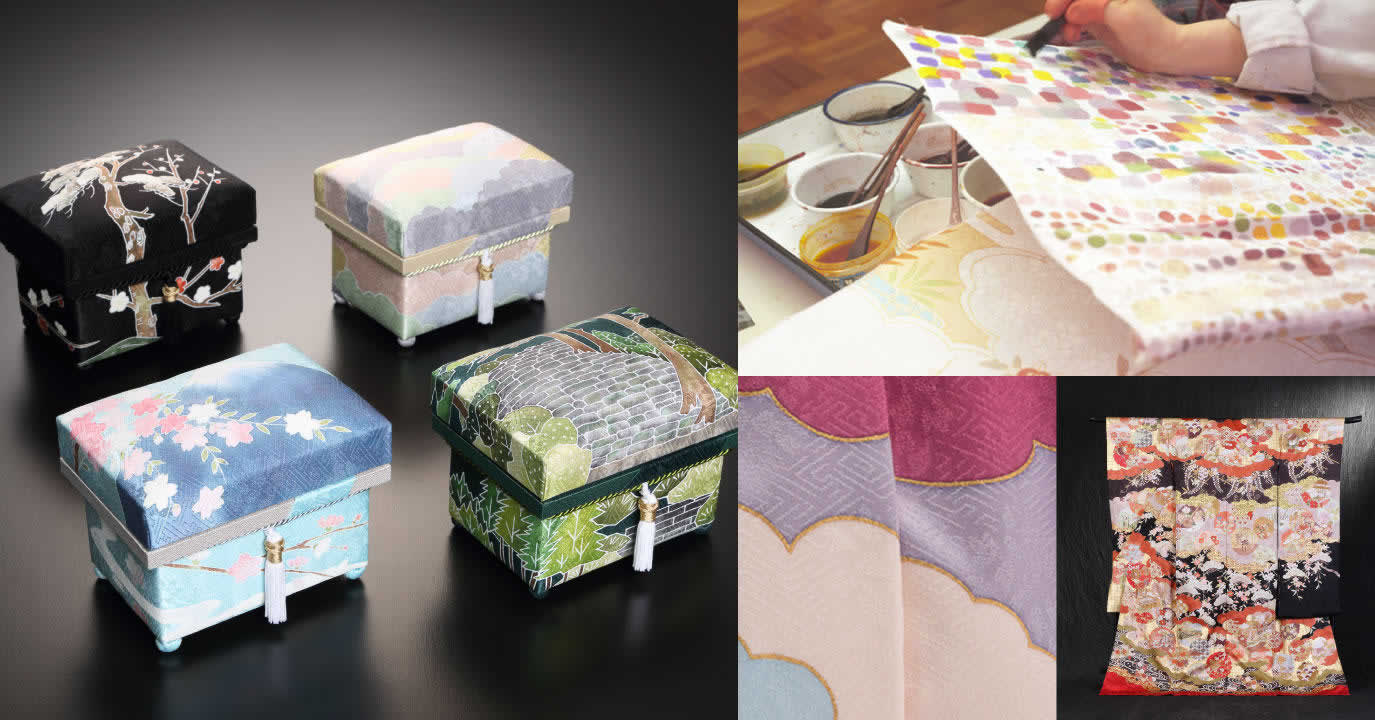 "The beauty of Kyoto yuzen dyeing, encompassing a rich palette and elaborate patterning, is becoming more and more popular worldwide.
On offer - a range of programs that really bring these traditions home, from workshop visits and commentary insights from craftsmen to wide-ranging ceramic painting experiences."
Please choose from the following options: 1-5.
1. Studio tour ・ commentary on Yuzen dyeing given by craftsmen
  Time required: Around 1 hour
  Capacity: 2~6 persons
  ・ With souvenir yuzen-dyed accessories"

2. Yuzen dyeing experience ~silk wrapping cloth~
・ Complete with commentary from yuzen-dyeing craftsmen.

3. Original tea-box making experience
 Select your favorite colors, patterns and parts and make your very own custom tea box!

4. Yuzen-dye ceramic painting experience (mini tea box)
・ Experience of yuzen-dye ceramic painting to decorate a tea box.
Age
*Those between elementary school age and 15 years must be accompanied by a parent or guardian.
Application deadline
Please reserve three days before the target date.
Notes
*Please inquire about the pricing.
* When taking part in the program, we ask you to please note all the important pointers and follow the instructions given in the workshop.
* In the event of any problems, such as soiling of the workshop or other damage caused, you may be required to pay the cost of any repairs. We appreciate your understanding.
*Photos are displayed for illustrative purposes.