An in-temple 'zazen' meditation experience. ~Behold our Japanese garden, with eight centuries of history.~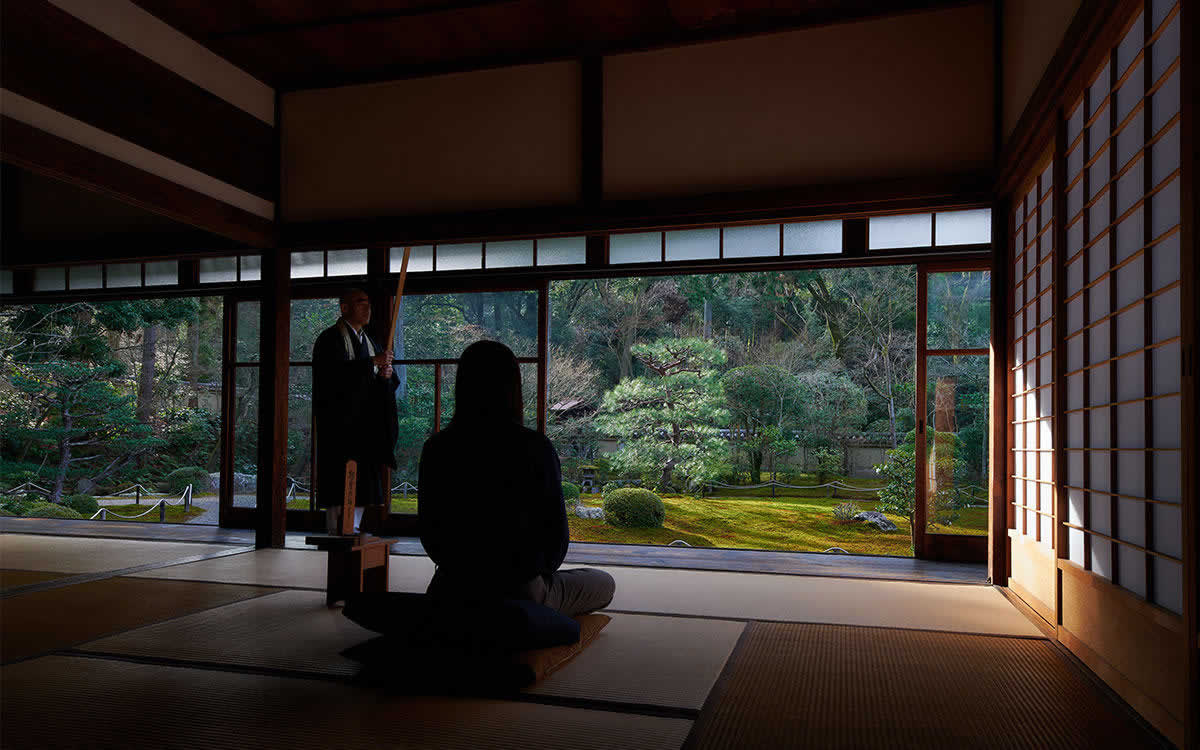 Exclusively for staying guests to enjoy: our private temple, with a scenic garden and embodying all the history of the Higashiyama 36 peaks.
Whatever your approach to meditation - a veteran or a first-timer - we have the right experience package. Including breathing, mental concentration and control of emotions and individually tailored to suit you.
Application deadline
By 4:00 p.m. three days before
Period
* Cannot be held from June 1st to mid-September.
Notes
*Please inquire about the pricing.
* We ask guests participating in the program to please follow instructions carefully and proceed as directed by the temple staff.
* We ask that participate wear loose-fitting clothes such as sweatshirts and sweat pants. Please refrain from participating in skirts or jeans.
* If deemed necessary by the temple for operational and management reasons, participation may be refused, even during scheduled program periods.
* In the event of any issue involving soiling or damage to the facility, you may have to reimburse the cost of restoring the facility. Your understanding is appreciated.
*Photos are displayed for illustrative purposes.