Bed / duvet
When seeking an original mattress for THE THOUSAND KYOTO to promote the ultimate in good sleep, we turned to Serta, the market leader in the USA. Delivering superlative slumber to all staying guests.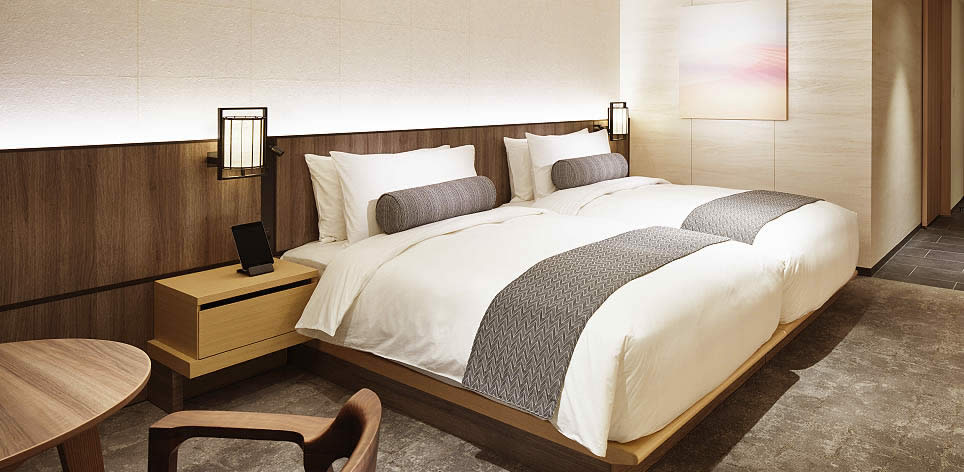 A special tea product, imbuing the user with all the healing of Kyoto and Japan.
Our special tea bowl set is designed to help you enjoy moments of unrivaled comfort and relaxation. Enjoy not just the taste and aroma of the teatime but delight in the teatime itself, with a selection of the most refined and traditional items alongside.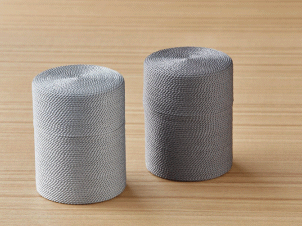 ▲Decorative threaded tea cans
A tea can - the epitome of the Kyoto 'Kyo-kumihimo' (strand braiding) craft, in two shades of pure silk with must-see charm for a color unique to THE THOUSAND KYOTO.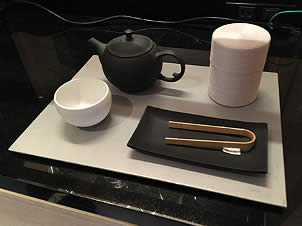 ▲Flooring made of Kurotani Washi.
Craftsman Wataru Hatano, an expert in Kurotani Washi, tailored the color and dimensions to fit perfectly into THE THOUSAND KYOTO.
▲A handmade teapot from a Tokoname craftsman.
Tokoname pottery from one of Japan's six most ancient shrines: traditional handicraft from Tokoname in Aichi Prefecture.
Amenities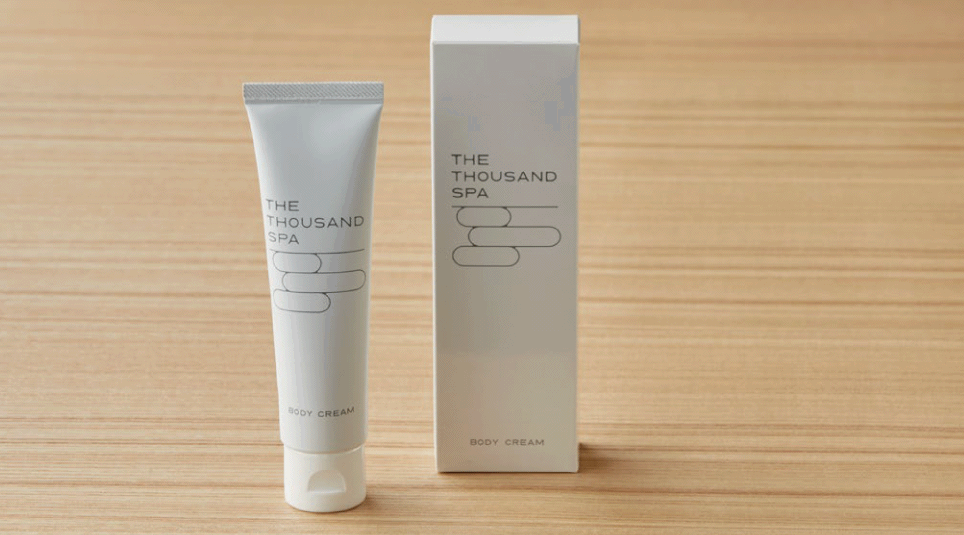 ▲An amenity from THE THOUSAND KYOTO.
Our original hotel body cream, containing Kyoto-derived charcoal and cherry extract.
Mineral water / tea set / safe / electric kettle / towels (bath towel, face towel, hand towel) / bath robe / pajamas / slippers / scale / hair dryer / shaver / tooth brush / shampoo / conditioner / body soap / bar soap / shower cap / comb / brush / bath salt / cotton buds / cotton pads / body lotion / shaving foam / humidifying air cleaner
Rental equipment
Trouser presser / pillows (Tempur, airweave) / hair straighteners / hair curlers / ice pail / bed guard / skin lotion / milky lotion / make-up remover / blu-ray player / lightning adapter / extention cord / transformer / HDMI cable / universal adapter